Hands-Free Megaphones
(Waist Type)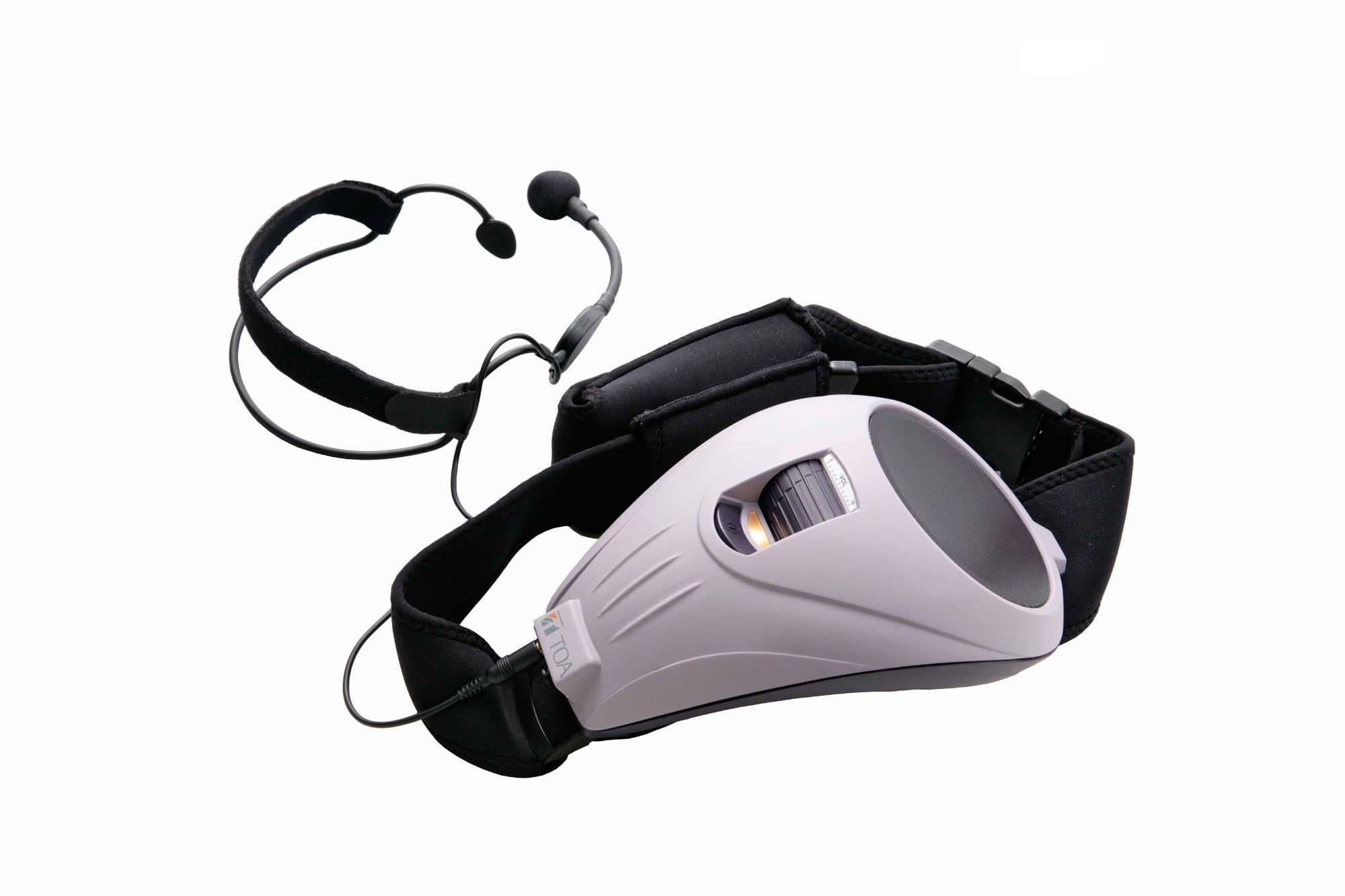 Free your hands, let the waist hold, be active as desired.
ER-1000 or ER-1000A Series is a wearable, easy-to-operate personal PA system that delivers powerful and clear sound from its lightweight body attached to a waistband. A slightly curved design of the main unit fits perfectly on your waist and is barely affected by your motion. This product is suited in various situations such as guided tours, sport classes, directing traffic and other security-and-safety-related applications, as well as attracting prospective customers at shows and storefronts.