Sales talks, rustling of bags and clip-clopping heels but a relaxed and pleasant shopping experience all the same.
Retail Stores generally have broadcasting system for the below functions:
Background music (BGM): music distribution to highlight the characteristics and style of the store. such as pop music is matched with fashion stores; classical music is matched with tasteful furniture stores, etc.

it has proven to be effective in increasing the length of time customers stay in the store, and in increasing sales.

Time-based notifications (e.g. broadcast promotion announcements on a regular basis to motivate customers' shopping desire.)
Regularly broadcast business promotional messages, and play pre-recorded content at the appropriate time for publicity and promotion, effectively stimulating sales.
In-Store Communications
Enhance the In-Store communication and collaboration for employees in different departments in the store to improve work efficiency
SOLUTIONS
More Than Basics
A-3200D Series Digital Mixer Amplifier features an MP3 Player, FM Radio and Bluetooth for playing different music sources. A-3200 Series can power box speaker or subwoofer with larger power consumption for better sound quality. TOA F-2000 Series comprise a two-way speaker line of compact units offering wide frequency response and higher, more powerful performance. The speaker units have a design that combines stylishness and a high degree of performance-enhancing rigidity. Brackets for easy speaker-stand, wall and ceiling installation are included, and there are also optionally available brackets for more challenging installation venues and sound reinforcement applications.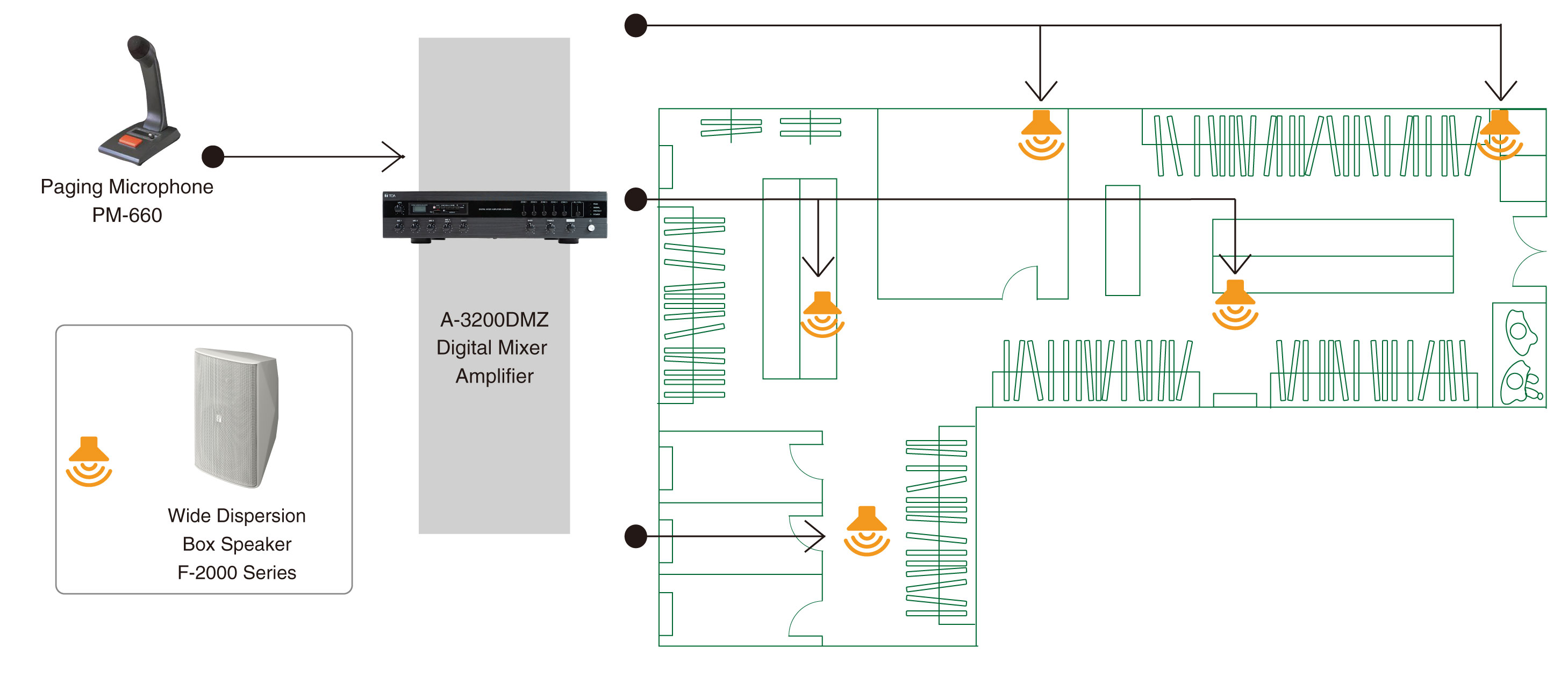 Local emergency PA
A-3500D Series digital mixer amplifiers is able to interface with central PA for emergency broadcast and priority paging. With 2-channel speaker zone selectors, paging announcements and background music applications in retail shops can be achieved. PC-1860S is suitable for announcements and BGM system use in high sound quality. The speakers allow quick and easy installation and their design harmonizes with modern architecture and decor.

Retail with higher requirement
The MA-725F matrix amplifier is an all-in-one solution for maximum 4 zone applications. Convenient control the playlist and volume in 4 different zones using the optional remote control panels or smartphone's browser. F-Series ceiling speakers have smooth off-axis coverage and versatile range of models, and are easy to install which are ideal for music and paging applications such as audio/visual, business music or retail sound systems. Projection speakers can blend in with lighting equipment and architectural design with its stylish and outstanding design.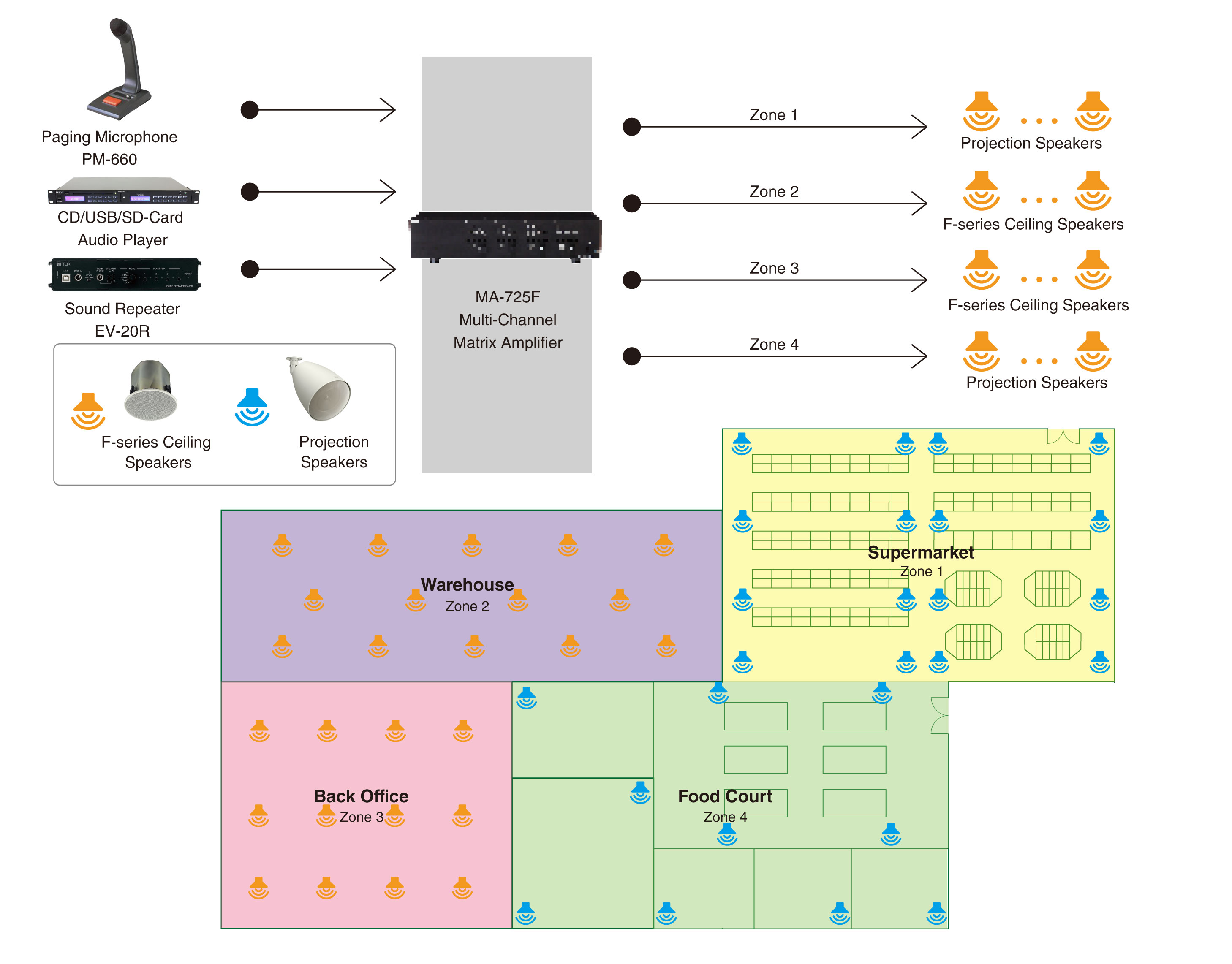 For further information, please feel free to contact us.