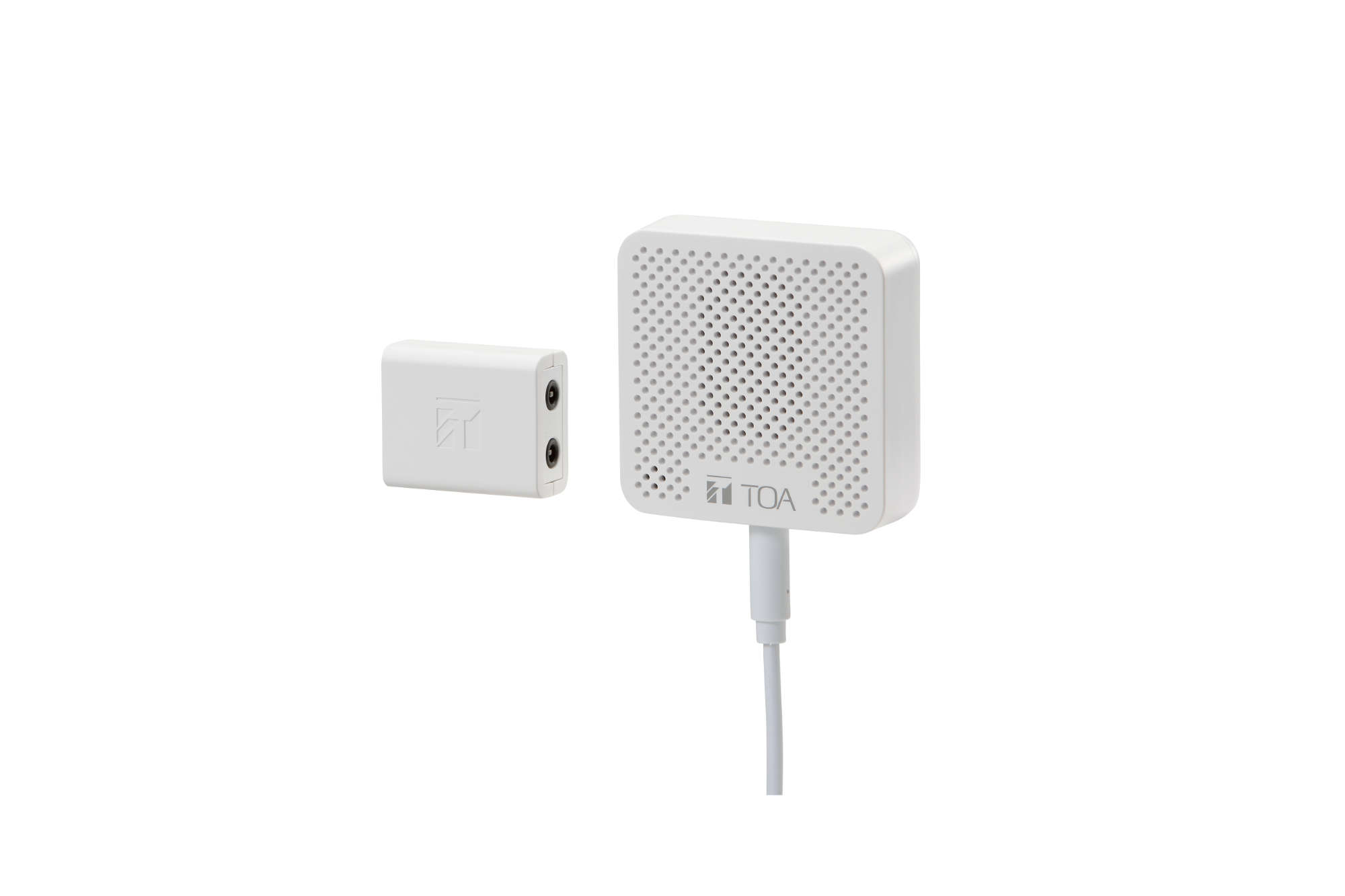 Expansion Set
NF-CS1
The NF-CS1 Expansion Set is designed exclusively for use with the NF-2S Window Intercom System, and consists of a System Expansion Sub-Unit and a Distributor for sound distribution. The NF-CS1 is designed for use in conjunction with the NF-2S, allowing the expansion of the coverage area for assisted conversations, even in compact meeting spaces with limited numbers of people and partitions installed.
Input/Output
3.5 mm mini jack (4P)
Operating Temperature
0 °C to + 40 °C (32 °F to 104 °F)
Operating Humidity
85 %RH or less (no condensation)
Finish
Distributor: Case, Panel: ABS resin, white, paint
Sub-Unit: ABS resin, white, paint
Dimensions
Distributor: 36 (W) x 30 (H) x 15 (D) mm (1.42" x 1.18" x 0.59")
Sub-Unit: 60 (W) x 60 (H) x 22.5 (D) mm (2.36" x 2.36" x 0.89")
Weight
Distributor: 12 g (0.42 oz)
Sub-Unit: 65 g (0.14 lb)
Included Accessories
Dedicated cable (4 pins, 2 m or 6.56 ft) x 2, Metal plate x 1, Mounting base x 4, Zip tie x 4
Optional Accessories
5M extension cable: YR-NF5S
Please download Datasheet to access full specifications.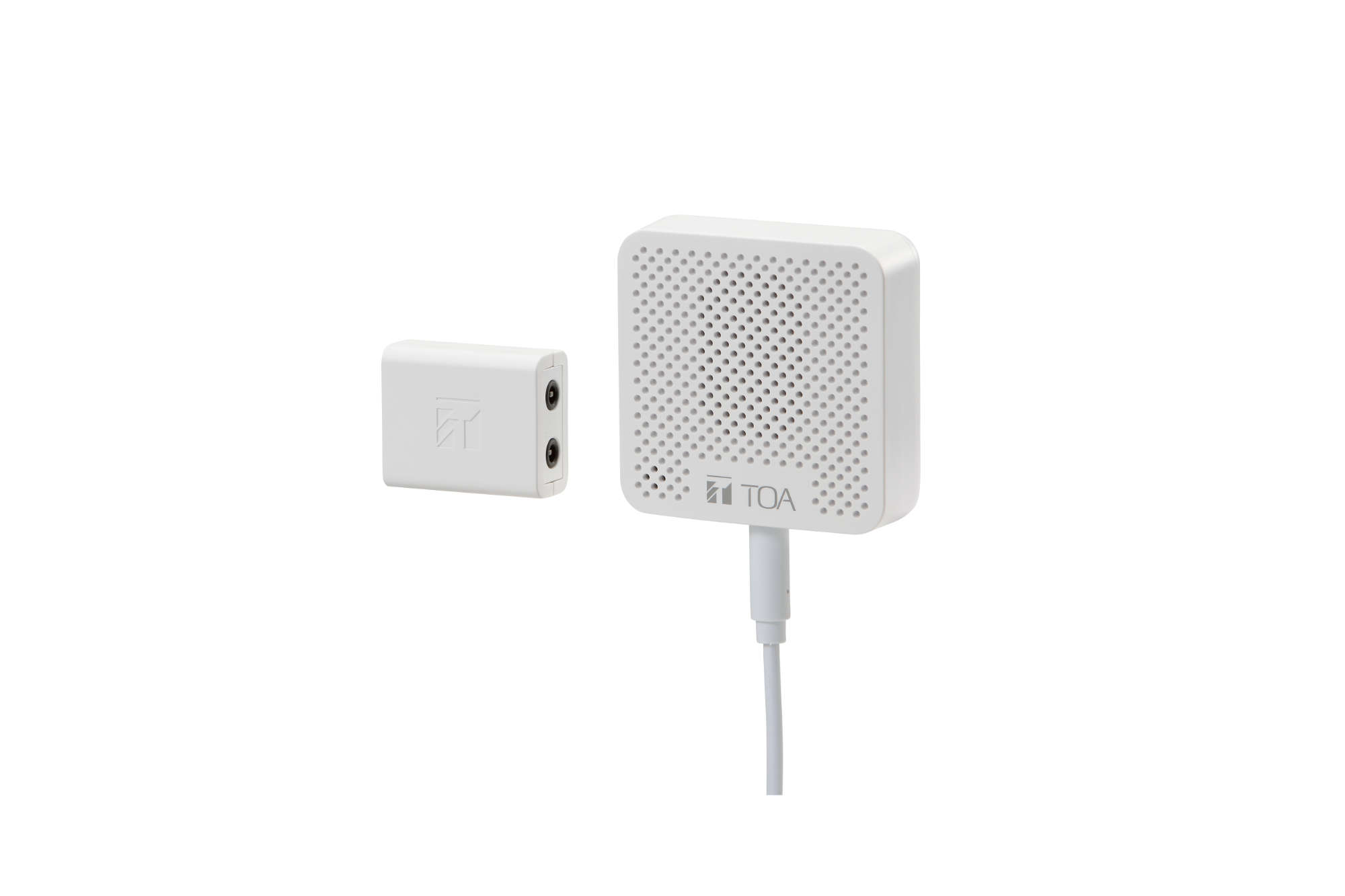 Need other technical materials like software? Please visit Download Center.
*Sign-in or membership registration is required.