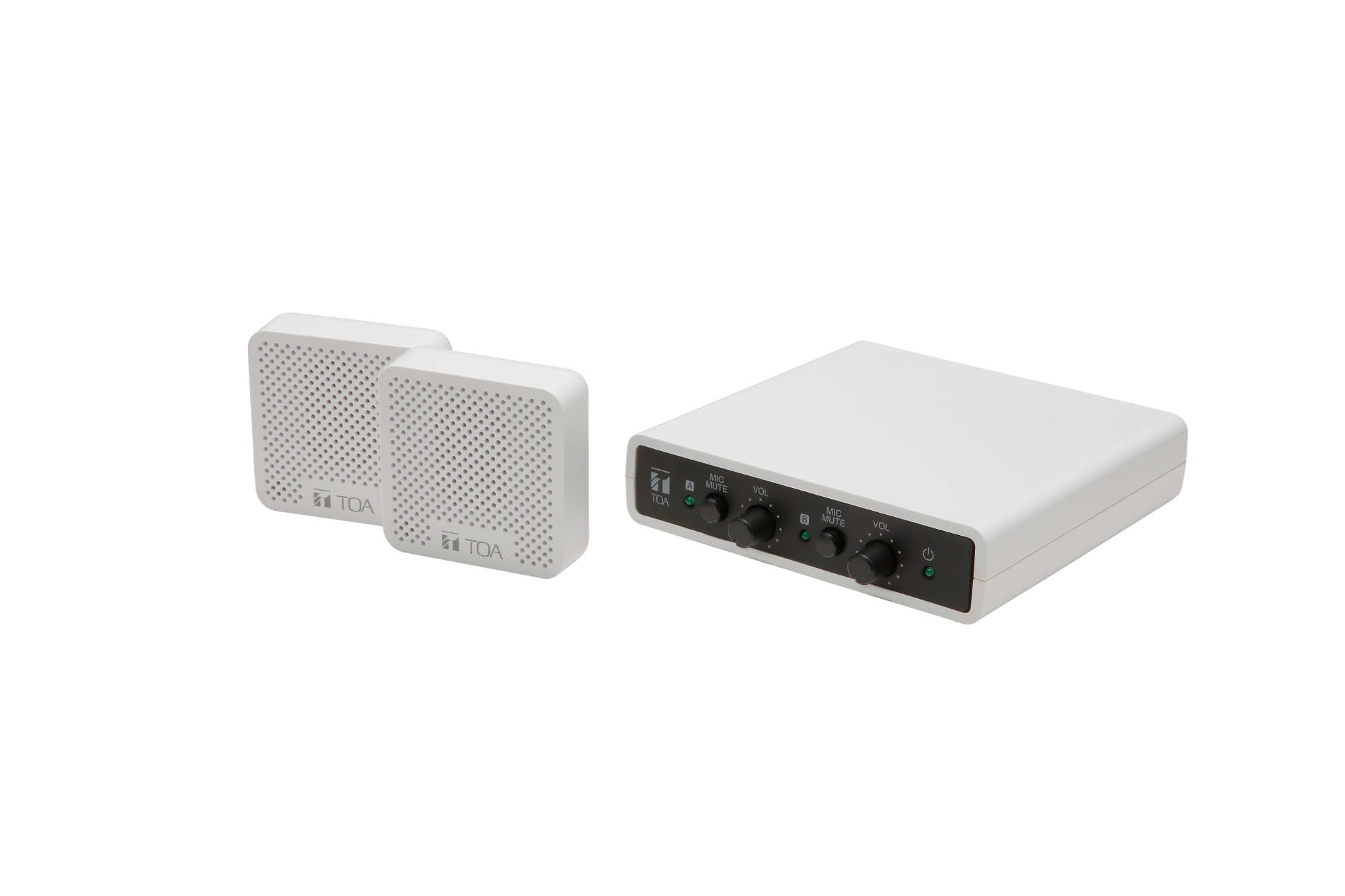 Window Intercom System
NF-2S
The NF-2S Window Intercom System is designed to relieve problems in understanding face-to-face conversations through a partition or face masks. It is consisting one Base Unit and two Sub-Units. The Sub-Unit is compact, lightweight and built in magnet which allows to be easily attach to both sides of partition or the like. The NF-2S features simultaneous 2-way conversion capability and noise cancellation circuitry, and also supports the use of headsets making it ideal for use in a wide range of locations. The system also provides smooth conversation with natural sound quality covering a wide voice band.
Possible for Smooth & Natural Conversation
Compact Design & Simple Installation
Additional Option When Pursuing for Further Quality Improvement
Power Source
100 - 240 V AC, 50/60 Hz (use of the supplied AC adapter)
Current Consumption
0.2 A
Signal to Noise Ratio
73 dB or more (volume: min.)
70 dB or more (volume: max.)
MIC Input
-30dB (0 dB= 1 V) (*2) Ø3.5mm mini jack (4P), phantom power supply
Speaker Output
16 Ω Ø3.5 mm mini jack (4P)
Control Input
External mute input: No-voltage make contact inputs, open voltage: 9 V DC or less, short-circuit current: 5 mA or less, push-in terminal block (2 pins)
Indicators
Power Indicator LED, Signal indicator LED
Operating Temperature
0 °C to + 40 °C (32 °F to 104 °F)
Operating Humidity
85 %RH or less (no condensation)
Finish
Base Unit: Case: ABS resin, white, paint
Panel: ABS resin, black paint
Sub-Unit: ABS resin, white, paint
Dimensions
Base Unit: 127 (W) × 30 (H) × 137 (D) mm (5" × 1.18" × 5.39")
Sub Unit: 60 (W) × 60 (H) × 22.5 (D) mm (2.36" × 2.36" × 0.89")
Weight
Base Unit: 225 g (0.5 lb) Sub-Unit:65 g (0.14 lb) (per piece)
Included Accessories
AC adapter × 1, Power cord (1.8 m (5.91 ft) × 1 Dedicated cable (4 pins, 2 m (6.56 ft) × 2, Metal plate × 1, Rubber foot for Base Unit × 4, Mounting base × 4, Zip tie × 4
Optional Accessories
Expansion set: NF-CS1
5M externsion cable: YR-NF5S
(*2) 0 dB = 1 V
Please download Datasheet to access full specifications.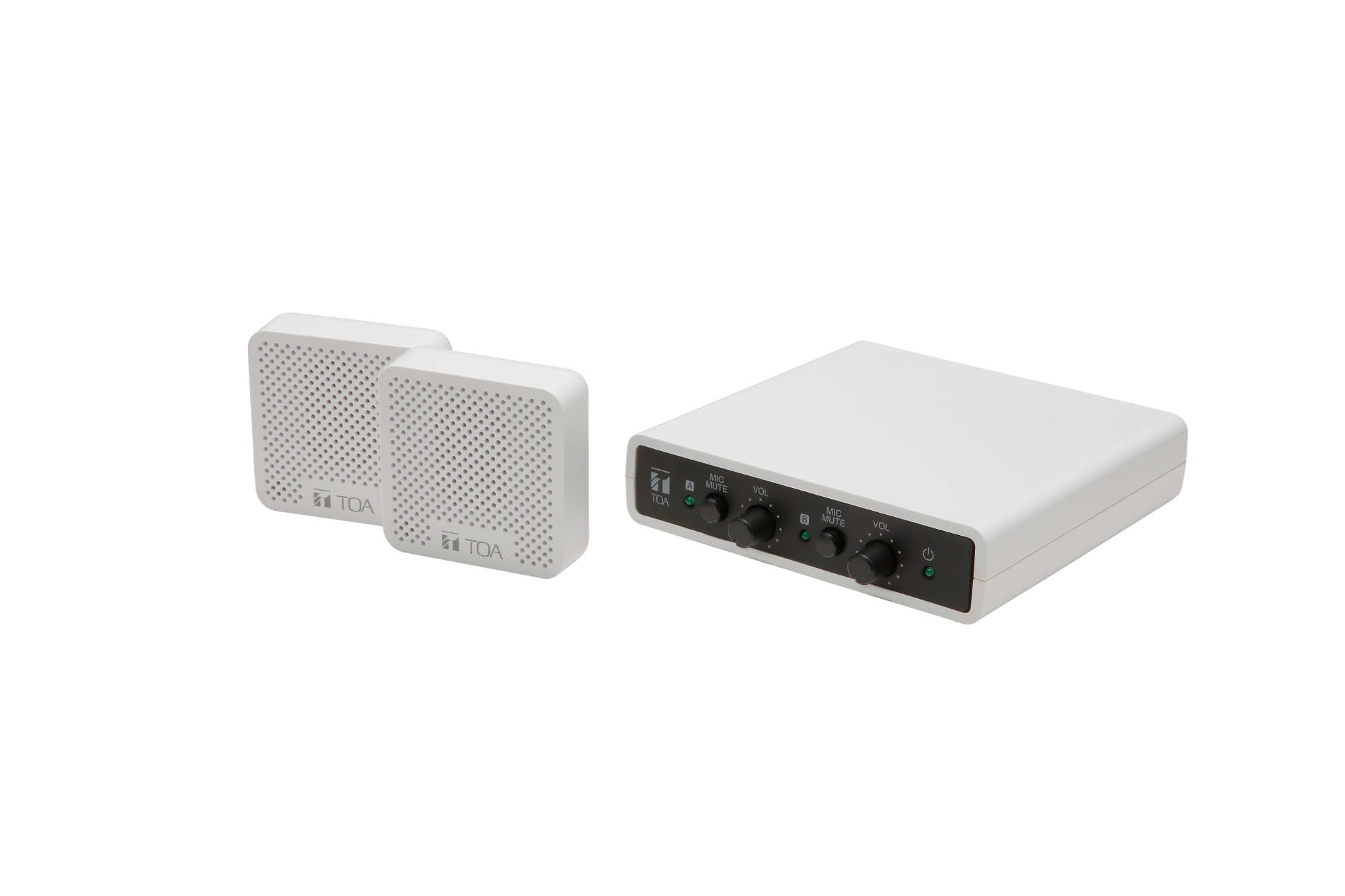 Need other technical materials like software? Please visit Download Center.
*Sign-in or membership registration is required.